Space Between Pyramids


Space Between Pyramids explores the dialogue started more than 80 years ago between the visual work of Josef Albers and pre-Hispanic architecture in Mexico, with the aim of achieving a new interpretation of them both.

The result is presented by two means: a graphic personal archive in tabloid format, containing research fragments of Albers' life and work, as well as part of the creative project process. The collected material is appropriated through collage, drawing and text, nourishing the architectural project and vice versa, in a free and non-linear process.

The second means of presentation consists of a series of spatial exercises translated into working models, which convey the concepts of pre-Hispanic architecture present in Albers' work and transform them back into architectural space.

The work was financed by the 2019-2020 Young Creators Grant, awarded by the National Fund for Culture and Arts (FONCA). The product is part of the group exhibition FONCA: Creación en movimiento, exhibited from December 5 2020 to March 28 2021 at Centro de la Imagen in Mexico City.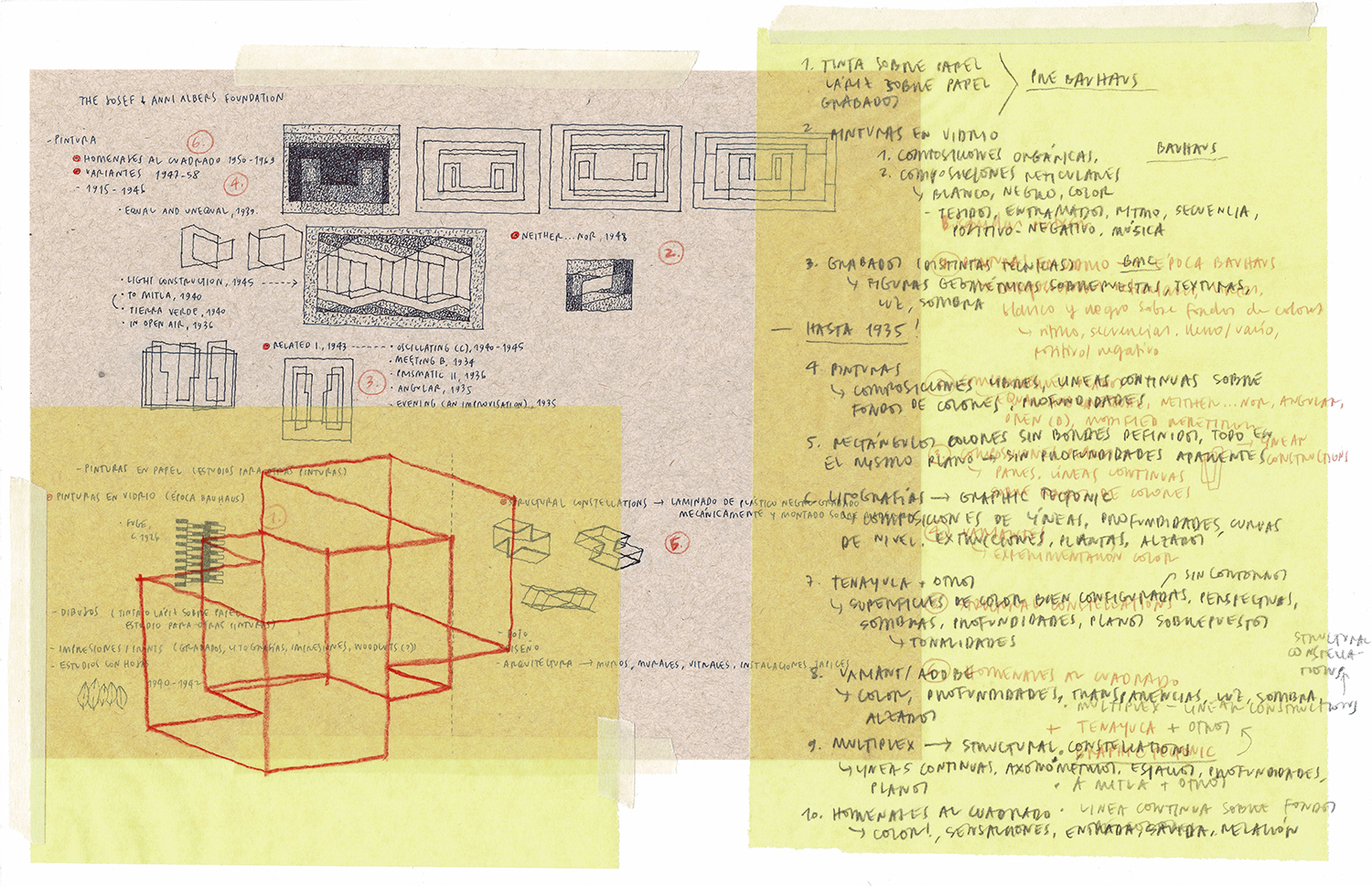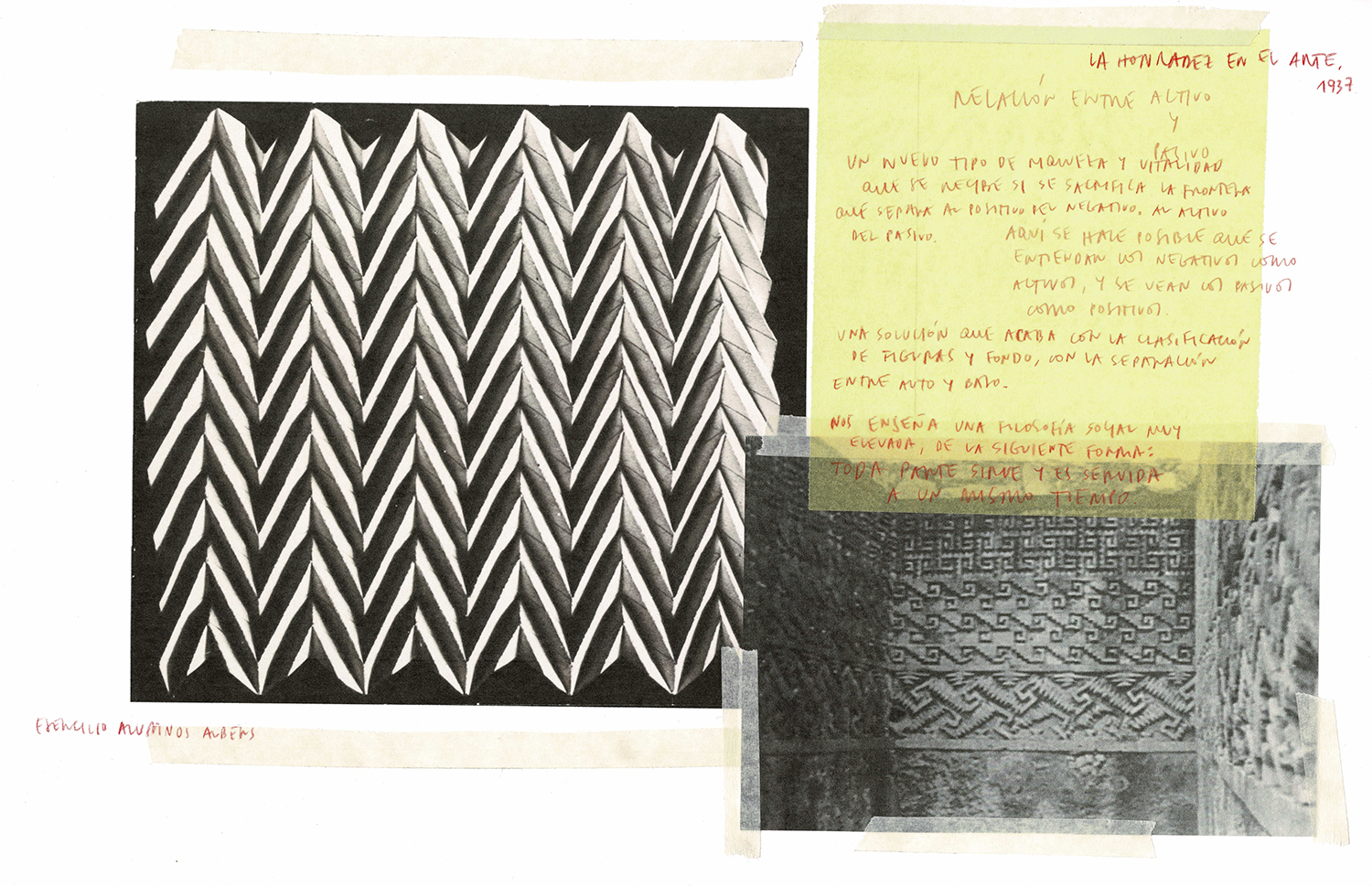 Space Between Pyramids - Archive and Models, 2020. Collage, drawings and text (tabloid size), digital photographs of cardboard models.



Exhibition



Space Between Pyramids. Group exhibition FONCA: Creación en movimiento
Location: Centro de la Imagen, Mexico City (MX)
Year: 2020-2021
Exhibition Photos: Luis Young